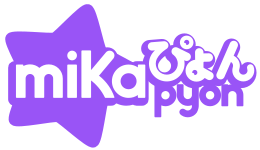 PyonColle
JULY, 2023
A Backloggery inspired hobby gaming project.
Mika Digest 23/1
FEBRUARY, 2023
2022 Memory Reel Video, Pawoo, Splatoon 3, Illustrations!
Mika Digest 22/2
AUGUST, 2022
Recent mikapyon gamedev updates, new Blender faces, Resident Evil, illustrations!
Mika Digest 22/1
FEBRUARY, 2022
Illustrations, mikapyon gamedev, Nintendo 64.
Mika Digest 21/5
DECEMBER, 2021
Merry Xmas & Happy New Year! Mikapyon devlog.
Mika Digest 21/4
NOVEMBER, 2021
Mastodon, Inktober2021, speedrunning and making excuses!
Mika Digest 21/3
AUGUST, 2021
New mikapyon game project reveal, new characters and more!
Mika Digest 21/2
MAY, 2021
I am quite busy behind the scenes but for now a bit about Pixiv and 3D illustrations!
Mika Digest 21/1
FEBRUARY, 2021
Introduction VLog about this Blog, Showreel video, Backloggery, Xmas Illustrations, Twitter Gifs, Linux update!
First Post
JANUARY, 2021
This is a short news and shenanigans blog for people who are too busy or do not use Twitter!